Scented Puppy Pads With Attractant Lemon or Lavender Available
The
scented puppy pads
with attractant is perfect for house training a puppy. Powerful absorbent core provides protection for a whole day. Our odor eliminating pad with lemon or lavender scent provides long-lasting freshness to keep your home smelling clean. Each pad features a plastic backing and border to protect all floor types by blocking leaks. The long-lasting pleasant scent leaves your home smelling fresh and clean. We've got you and your dog covered!
Due to lighting and monitors, there is a small difference between the picture and the real product. So you can get a sample to check quality before bulk order.
Lemon or Lavender Available
Super Absorbent
Leak Proof
Get Wholesale Price
Custom Puppy Pads - Increase Brand Awareness
We believe pets are not just pets, they're our family members, share our joy and emotions, we grow up with each other, their accompany is the best gift. We aim to provide the better products for you and your pets, help you save more time to enjoy life with your pets.
A wide variety of custom puppy pads options are available to you. You can also choose from sustainable, stocked pee pads, as well as from m, l, and xl. They can increase brand awareness and have loyal customers. We manufacture all of our puppy pads at our factory in China. And we are continuously improving and evolving for our customer needs. So what customization is possible?
Custom Type
These pads are available in regular types and washable pads, which can be used inside your pets crate, bed or anywhere in the house or car. Perfect for house training your new puppy.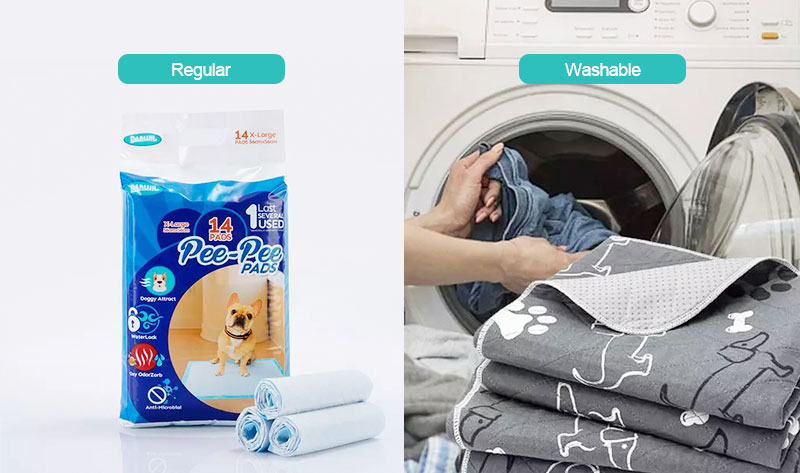 Custom Color
Choice of pad colors: blue, pink, green, charcoal, white and More.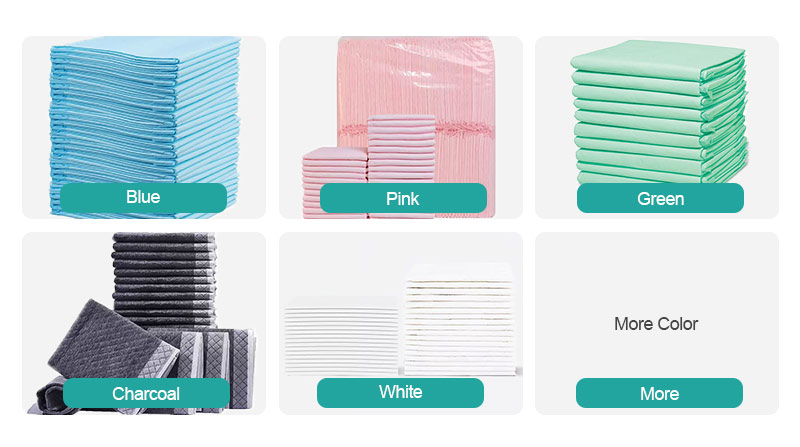 Custom Packaging
Your business logo or advertising slogan prominently displayed on the container. And having branded puppy pads will make your business stand out. A wide variety of custom dog pee mat options are available to you, such as a designed plastic bag, blank bag and retail box.

Custom Size
The size of the puppy pads can be a standard 13 X 18 inches (S), 23 X 18 inches (M), 23 X 23 inches (L), 23 X 35 inches (XL). Also they can be customized. The training pads for dogs are also available in packs of 100, 500, and 1000 count. Sizes and measurements are approximate and patterns may vary from photo and description.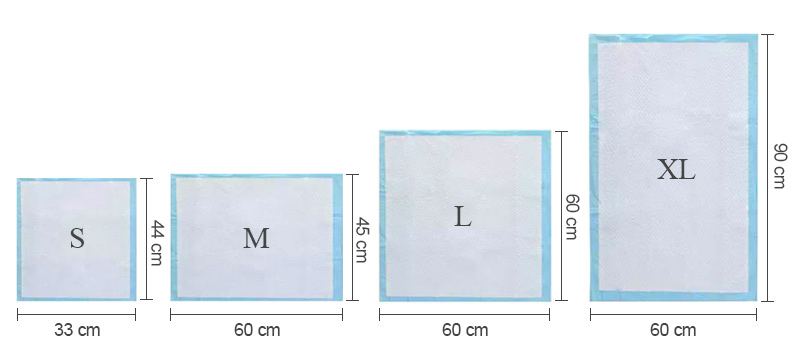 | | | | | |
| --- | --- | --- | --- | --- |
| Specifications | 33*44CM (13*18 Inches) | 45*60CM (23*18 Inches) | 60*60CM (23*23 Inches) | 60*90CM (23*35 Inches) |
| Weight | 14g / 16g / 18g / 20g / 25g | 28g / 32g / 36g / 40g / 50g | 30g / 40g / 50g / 60g / 70g / 80g | 56g / 65g / 72g / 80g / 100g |
| SAP | 1g / 1.5g / 2g / 3g / 4g / 8.5g | 2g / 3g / 4g / 6g / 8g / 13g | 3g / 4g / 6g / 8g / 10g / 16g | 4g / 6g / 8g / 12g / 16g / 26g |
More Customization Options
Here at cleansoftpaper.com, we strive to offer our customers more customization options and flexibility. And if you are looking for a size or weight not listed here, then we got you! For more complex orders or tailored needs, you can contact us.
Puppy Pads Manufacturer
About Us
Welcome to Cleansoftpaper.com. We are committed to providing customers with high-quality and highly absorbent pet training pads. Our pet training pads offer superior performance and reliable convenience. They are suitable for most pets like dog, cat, hamsters, etc. You can purchase puppy pads in bulk at cheap prices! Hopefully we could make your business better!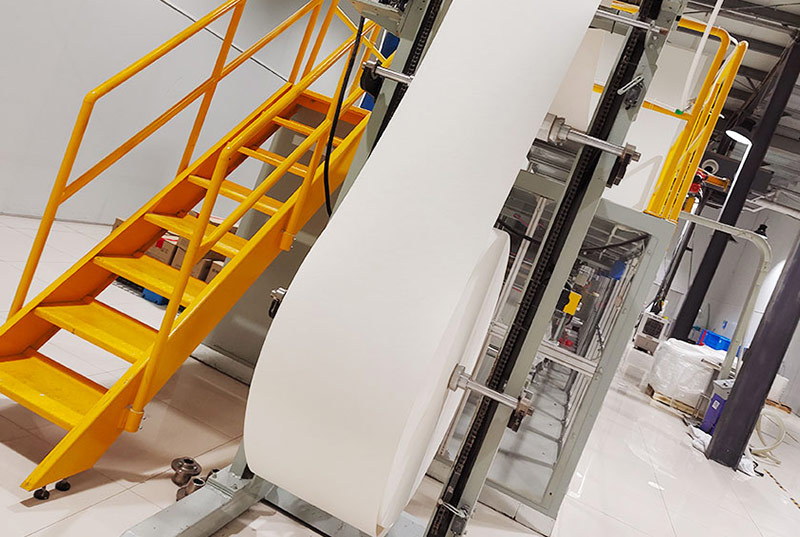 Why Choose Us
1. High Quality: we have the ISO9001, ISO22716 certificates! Our completed paper may be tested for a variety of qualities, including stretch, opacity, moisture content, smoothness, and color!
2. Best Service: We are the most experienced manufacturer for OEM and customized paper and sanitary products!
3. Reliable: lots of our products are highly recommended to many countries, like United States, Australia and UK!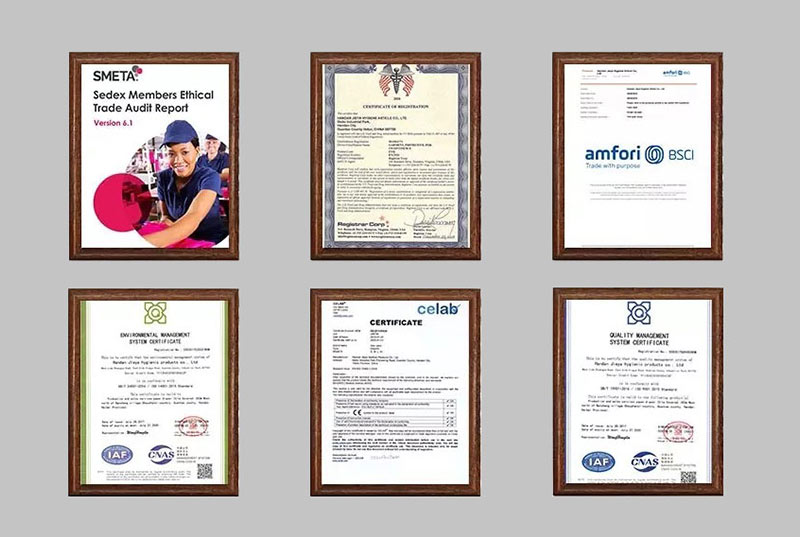 Specification of this Scented Puppy Pads
| | |
| --- | --- |
| Style | Puppy Pads |
| Color | Blue, Pink |
| Application | Small Animals |
| Top Sheet Material | Non-woven Fabric |
| Back Sheet Material | PE Film |
| Sheet Size(cm) | Custom |
| Sheet Quantity | Custom |
| Box Size(cm) | Custom |
| Package | Custom |
| Feature | Scented Puppy Pads |
| Absorbency | Super Absorbency |
| Manufacturer | Cleansoftpaper.com |
Get Bulk Price
Looking for a good deal on bulk puppy pads order? Explore a wide range of the best custom puppy pads products here. Also we carry a huge selection products in stock that is ready to ship fast. Stock up and save by ordering our quality puppy pads in bulk!
Contact us for all possibilities on all our products for any budget. And we will talk about bulk price, shipping options, delivery times and more. Shipping costs will be calculated on the total order/quotation. Save by combining several items in one shipment!
People Also Ask
Are puppy pads scented to attract dogs?
Some puppy pads have a subtle scent that attracts dogs and makes them want to use them. You may not be able to pick up on the odor, but your dog's sensitive schnoz can.
How can I make my puppy pads smell better?
I've been washing them every week, but they still smell like urine. To wash these pads it's recommend to use laundry detergent (No Bleach), wash on regular cycle with warm water and then dry on medium heat or air dry.
Are wee wee pads scented?
No matter where your dog is trained to go potty, these scented dog pads are the ideal solution. They provide outdoor-trained dogs an indoor potty spot with a familiar scent. If you want to train your dog to go potty outside, these training pads help make the transition by associating the smell of grass with potty time.
Top Reviews of this Scented Puppy Pads

Skincare Snob from United States verified purchase
I'm a big fan of lavender scents and this one DELIVERS! They work great and absorb a lot. I like the smell of them and the size of the pad is perfect. They are easily accessible in little squares folded up and are convenient to travel and pack. The color is cute too, which makes cleaning up messes not too bad.

Monica from United States verified purchase
I've used plenty of other potty pads, this one surpasses the rest. The lavender scent is very nice and it is very absorbent. I would recommend this to anyone that needs to potty train their puppy.

Raine from United States verified purchase
Quality product but costly. Like that they are large.