Wholesale Single Individually Wrapped Wet Wipes In Bulk
Customers will appreciate the convenience of the
individually wrapped wet wipes
. These wipes do not contain alcohol or other sanitizing materials. Each moist towelette is individually wrapped. This helps to ensure that each wipe is fresh and moist. And they fit just about anywhere. Put in your pocket or bag. Add to boxed lunches or meal trays. This item will leave hands feeling refreshed after meals. Perfect for school classrooms, day care, travel, or restaurant!
Due to lighting and monitors, there is a small difference between the picture and the real product. So you can get a sample to check quality before bulk order.
Individually Wrapped
For Sensitive Skin
High Quality
Get Wholesale Price
Custom Wet Wipes - Increase Brand Awareness
Custom wet wipes is one of the best and cheapest marketing tools that are widely used in hotel, restaurant and cafe. The branded wet wipes will be a great addition to your business. Here are all the custom wet wipes you need for the job. These wet wipes come in bulk and are a must-have all year. They can increase brand awareness and have loyal customers. We manufacture all of our wet wipes at our factory in China. So what customization is possible?
Custom Packaging
Offered in a range of attractive packages including barrel packages, bags packages, individually wrapped packages and more.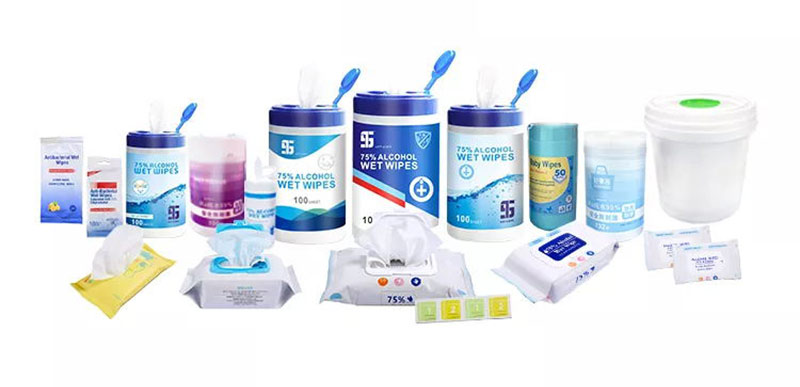 Custom Pattern
Embossed for improved sensory feel. And they are available in many patterns, like pearl, mesh, plain and more.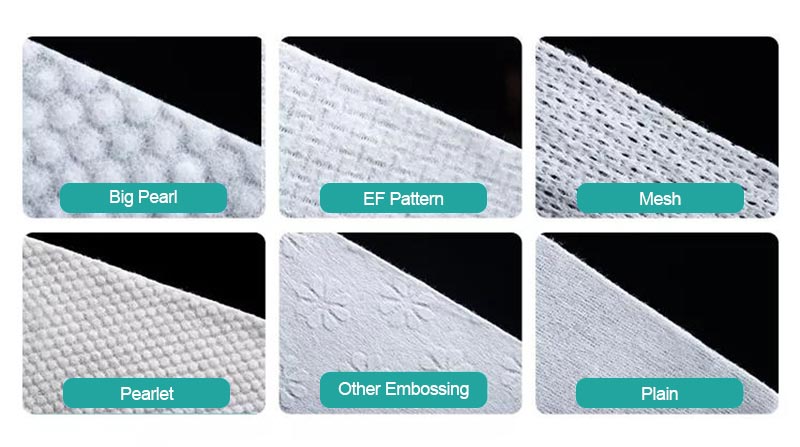 Custom Logo
Your business logo or advertising slogan prominently displayed on the container. And having branded wet wipes will make your business stand out.

Custom Size
The sheets of the wet wipes can be a standard 15 X 20cm, 18 X 18cm, 20 X 20cm, 18 X 20cm, 16 X 20cm. Also they can be customized.

More Customization Options
The wet wipes can both be made with alcohol-free and alcoholic fragrances, we offer both types. There are so many different fragrances for wet wipes. Here at cleansoftpaper.com, we strive to offer our customers more customization options and flexibility. And if you are looking for a size or weight not listed here, then we got you! For more complex orders or tailored needs, you can contact us.
Wet Wipes Manufacturer
About Us
Welcome to Cleansoftpaper.com. As a leading wholesale wet wipes manufacturer in China, our wipes come with all the cleaning power you need, and they have varying levels of antibacterial and disinfectant qualities. We produce the most unique, creative, and environmentally friendly wet wipes in today's market. You can purchase wet wipes in bulk at cheap prices!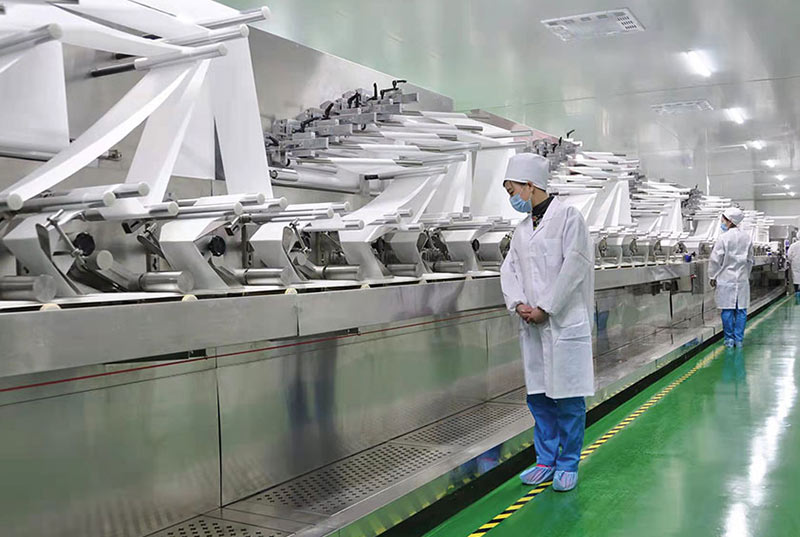 Why Choose Us
1. High Quality: we have the ISO9001, ISO22716 certificates! Our completed paper may be tested for a variety of qualities, including stretch, opacity, moisture content, smoothness, and color!
2. Best Service: We are the most experienced manufacturer for OEM and customized paper and sanitary products!
3. Reliable: lots of our products are highly recommended to many countries, like United States, Australia and UK!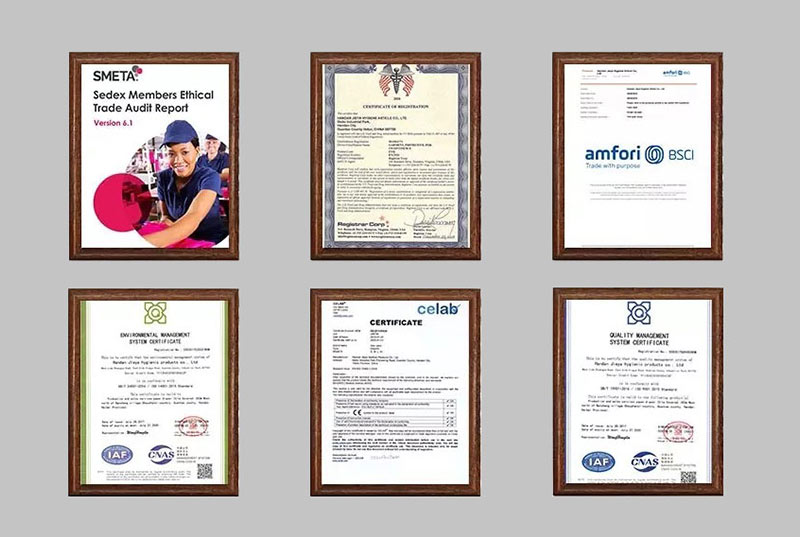 Specification of this Individually Wrapped Wet Wipes
| | |
| --- | --- |
| Style | Wet Wipes |
| Material | Non-Woven |
| Color | White |
| Weight (g/pack) | 60 Gsm or Custom |
| Fragrance | None or Custom |
| Sheet Size(mm) | 17*17cm or Custom |
| Sheet Quantity | 1 Sheet |
| Box Size(mm) | Custom |
| Package | Custom |
| Feature | Individually Wrapped Wet Wipes |
| Embossing | Embossed |
| Manufacturer | Cleansoftpaper.com |
Get Bulk Price
Looking for a good deal on bulk wet wipes order? Explore a wide range of the best custom wet wipes products here. Also we carry a huge selection products in stock that is ready to ship fast. Stock up and save by ordering our quality wet wipes in bulk!
Contact us for all possibilities on all our products for any budget. And we will talk about bulk price, shipping options, delivery times and more. Shipping costs will be calculated on the total order/quotation. Save by combining several items in one shipment!
People Also Ask
Are wet wipes antibacterial?
Most wet wipes do not contain antibacterial ingredients.
What is a moist towelette called?
A wet wipe, also known as a wet towel or a moist towelette, disposable wipe, disinfecting wipe, or a baby wipe (in specific circumstances) is a small to medium-sized moistened piece of plastic or cloth that either comes folded and individually wrapped for convenience.
What is in a fresh nap?
Wipes contain Water, Alcohol, Glycerine and Benzalkonium Chloride. Fresh Nap Plus Hand Wipes with Alcohol are 2x2-inch convenient wipes to use on the go!
Top Reviews of this Flushable Wet Wipes

Jess from United States verified purchase
This is hands down the best wipe in the history of wipes! I order these on a recurring basis in bulk because I am obsessed.

Jim from United States verified purchase
It's all perfect to use! I cannot wait to order again near future I already has subscribed it for every five to six monthly

Marcy Beck from UK verified purchase
Perfect for travel and everyone who uses them has asked me to bring more.