Bulk Cheap Unbleached Natural Bamboo Brown Paper Napkins
Made with bamboo pulp, these
brown napkins
offer exceptional absorption, allowing you to pat down spills and splatters or wipe sauces off the corners of your mouth. We use unbleached and food-grade paper, making the napkins suitable for everyday use. These napkins are disposable and come in bulk. Thanks to its classic look and attractive embossed design, this item can be used in a variety of settings such as restaurants, bars, cafes, parties and festive receptions, weddings or catered events.
Due to lighting and monitors, there is a small difference between the picture and the real paper product. So you can get a sample to check quality before bulk order.
Brown Bamboo Material
Bulk Price
High Quality
Get Wholesale Price
Custom Napkins - Increase Brand Awareness
You can browse our extensive selection of napkins to find a look you like or create your own customized napkins. All of our paper napkins can be customed made completely. We offer custom printed napkins with a lot of flexibility in selections from imprint color to designs and layouts. We also can print your logo / artwork for a great option for your personal event or corporate branding. They can increase brand awareness and have loyal customers. We offer a wide variety of disposable napkins to fit every hospitality need. We manufacture all of our paper napkins at our factory in China. So what customization is possible?
Custom Paper Ply
We carry custom paper ply option. And the paper ply can come in regular 2 ply as well as 1 ply, 3ply, 4ply or 5 ply.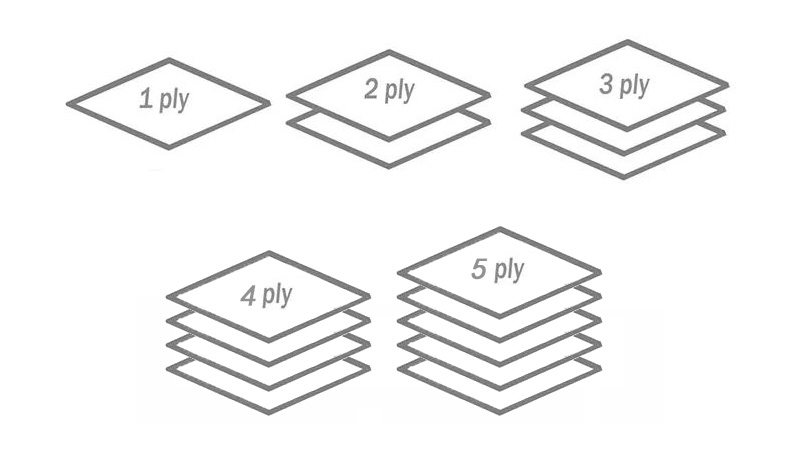 Custom Paper Embossment
Embossed for improved sensory feel. And our paper embossments are available in many patterns.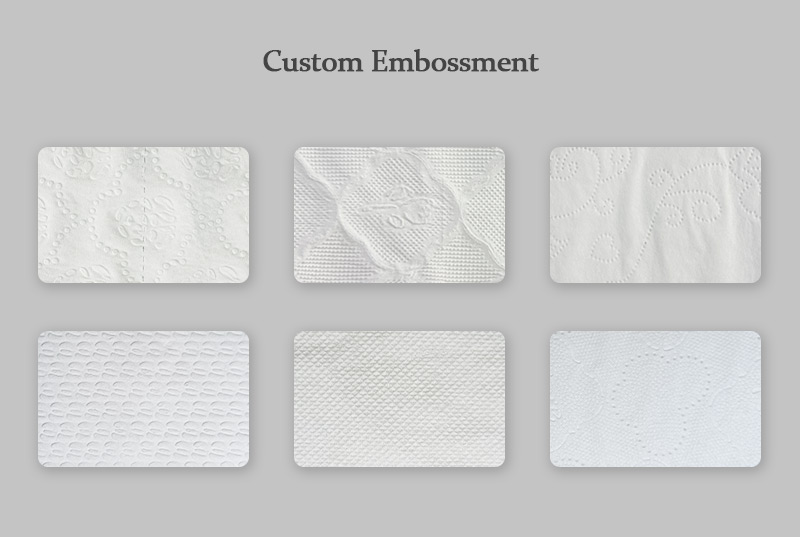 Custom Paper Size
These napkins are a great gift for customers and totally affordable for any size giveaway. How many pieces per box you want? Also they can be customized.
Custom Paper Packaging
With all the talk of custom packaging going on, boxes tend to get the bulk of attention. Using an attractive packaging options is another chance to reinforce your branding, and make your customers feel special and appreciated. We can design packaging pattern for you for free. And we use environmental and recyclable packaging.
More Customization Options
Here at cleansoftpaper.com, we strive to offer our customers more customization options and flexibility. And if you are looking for a size or weight not listed here, then we got you! For more complex orders or tailored needs, you can contact us.
Paper Napkins Manufacturer
About Us
Welcome to Cleansoftpaper.com. We are a professional and comprehensive wholesale toilet paper manufacturer with more than 12 years production experiences, which is one of the biggest toilet paper factories in China! We are proud to serve you with a large paper product range which includes toilet paper, tissue paper, jumbo roll and more at wholesale price.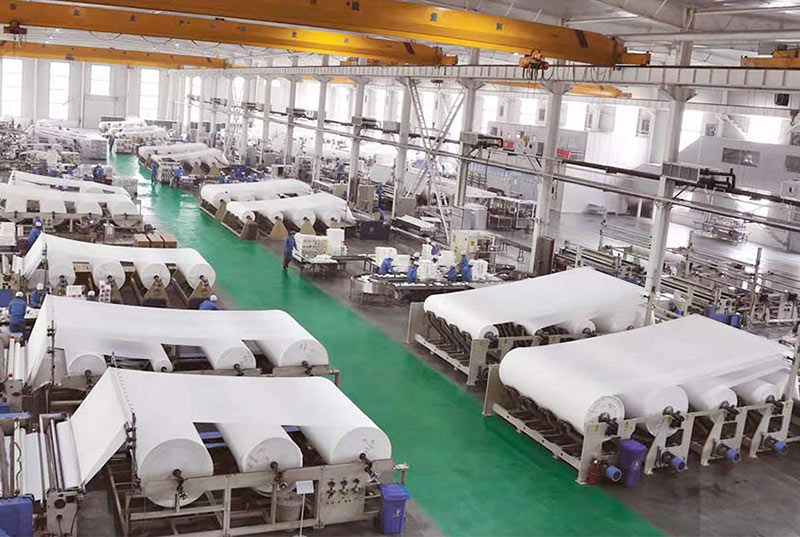 Why Choose Us
1. High Quality: we have the ISO9001, ISO22716 certificates! Our completed paper may be tested for a variety of qualities, including stretch, opacity, moisture content, smoothness, and color!
2. Best Service: We are the most experienced manufacturer for OEM and customized paper and sanitary products!
3. Reliable: lots of our products are highly recommended to many countries, like United States, Australia and UK!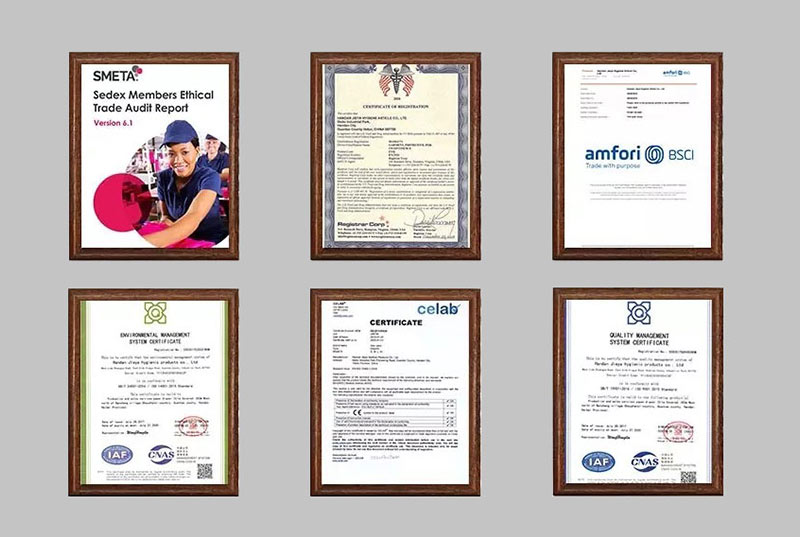 Specification of this Brown Napkins
| | |
| --- | --- |
| Style | Paper Napkins |
| Material | 100%Bamboo Pulp |
| Color | Brown |
| Weight (g/pack) | Custom |
| Ply | 3 Ply |
| Sheet Size(mm) | Custom |
| Box Size(mm) | Custom |
| Sheet Quantity | Custom |
| Package | Custom |
| Feature | Brown Napkins |
| Embossing | Embossed |
| Manufacturer | Cleansoftpaper.com |
Get Bulk Price
Looking for a good deal on bulk paper napkins order? Explore a wide range of the best custom paper napkins products here. Also we carry a huge selection paper products in stock that is ready to ship fast. Stock up and save by ordering our quality napkins in bulk!
Contact us for all possibilities on all our paper products for any budget. And we will talk about bulk price, shipping options, delivery times and more. Shipping costs will be calculated on the total order/quotation. Save by combining several items in one shipment!
People Also Ask
What are the types of napkins?
Disposable napkins usually come in 1-ply, 2-ply, or 3-ply, and the higher the ply-count, the more absorbent and high-quality they are. While 1-ply paper napkins might be more affordable, you will miss out on the soft, absorbent qualities of 2-ply or 3-ply napkins.
What is the best color for table napkin?
Napkins at a formal meal should match the color of the tablecloth (generally ivoy or white). They should have a simple boarder and weave. Napkins of different color with patterns can be used to add interest ot the table setting.
What color should wedding napkins be?
One of the best ways to tackle wedding day linen colors is to keep it simple. White or beige present a classic, elegant, and clean look for any wedding theme. Another added benefit of choosing white are the ample opportunities to spotlight other colors.
Top Reviews of this Brown Paper Napkins

David from United States verified purchase
These are napkins. They are exactly what you expect them to be. Perfect size & color. I've been looking for something like this.

Julie from United States verified purchase
I love the healthier UNbleached Napkins for my family! ~Thank You

Sally Fricke from United States verified purchase
Used for extra napkins at wedding and they were perfect!